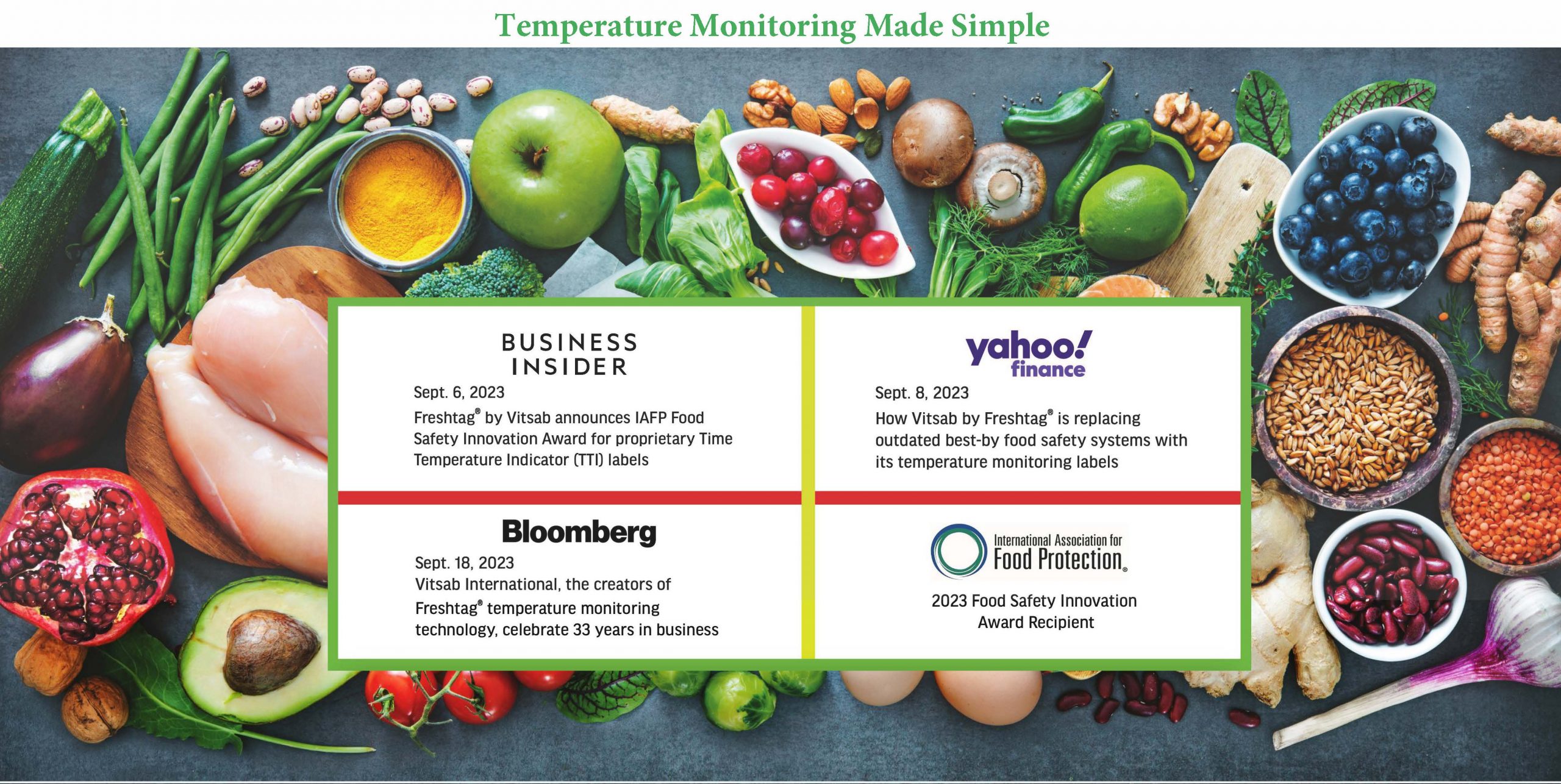 This timelapse shows how Freshtag™ changes color.
Different Freshtag™ formulations have different response times.
Click the Learning tab for additional Freshtag™ educational videos.
Please contact us for more information.
Vitsab™ International AB is a Swedish based research and development company who works with global regulators, researchers, academia, and industry to custom engineer Freshtag™ TTIs (time temperature indicators).
Freshtag™ labels are calibrated to mirror bacteria growth, align with temperature monitoring regulations, or match user defined temperature profiles. Using "Stoplight Technology" so everyone globally will understand, Freshtag™ labels stay green most of their life; then eventually change to yellow then red, like a stop light, if temperature abuse per formulation is detected.
This site will introduce you to Vitsab, their executive team, standard Freshtag™ formulations, and some specific applications of their cost-effective technology. Vitsab realizes you need to be compliant with government regulations and satisfying your customers' demand for quality and affordability. Once partnering with Freshtag™, Vitsab™ coaches you with implementation while assisting you with regulatory compliance. Vitsab™ truly becomes your personal temperature monitoring partner.
COVID has reshaped the way we do business. Shipment delays and customer apprehensions are the main concerns when receiving perishable products. Reassurance and validation of proper temperature from production to their door is now required. You need a temperature monitoring strategy that helps your bottom line. Freshtag™ from Vitsab™ is your customers reassurance and validation while also becoming a profit center by reducing shrink. Please contact Vitsab™ today.